Ammolytics is a collaborative data-analysis platform, with the goal of improving the signal-to-noise ratio of information and ideas within the firearm and competitive marksmanship community.
The Author
Hi, I'm Eric! I created Ammolytics out of my passion for statistics, computer-science, marksmanship, physics, and education. Here are a few things about me that you might find interesting:
I was born and raised in Northwest Ohio – just a few miles from Camp Perry, home of the CMP National Matches.🇺🇸
I started writing software in 1994 after seeing the film Hackers, which is excellent. 💻😎
I grew up around firearms, but I caught the bug for marksmanship after watching my uncle compete with an M1 Garand. 🎯
I lived and worked in Silicon Valley for over 10 years, most of the time at Google and Optimizely. 🧠
I earned my NRA High-Master classification for F-Class Mid-Range in 2018. 🏆
I currently live in the Pacific Northwest, with my amazing wife and rambunctious dog. 🐕⛰️🌲
I might be addicted to knowledge. And coffee. ☕
I've completed two GORUCK challenges – Tough and Constellation, and I can't get enough. 💪🎒
I've been a nerd my whole life. 🤓
My Bookshelf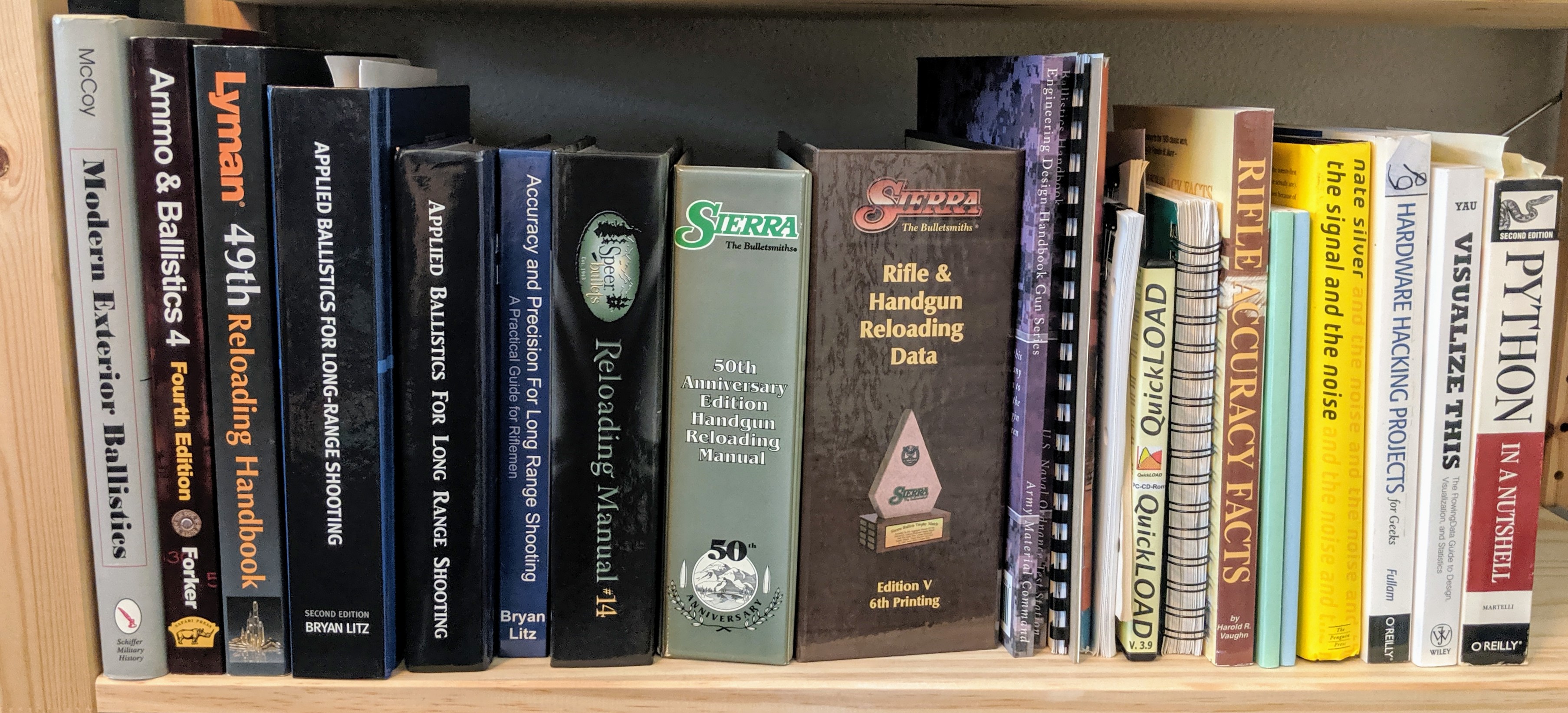 Some of the books on my shelf which I reference frequently for Ammolytics
Here are some of the books on my shelf that help me with the articles, videos, projects, and experiments that I create on this site. I highly recommend them all – they're excellent references to have on hand.